Train Your Staff With Your Exact Procedures
Want to train your administrators on your exact admin procedures? We can help.
There are many "gray areas" in the employee benefits law where there are several permissible ways to comply. For example, take sending a COBRA notice: permissible ways include mailing it with the regular post, sending it via certified mail, or simply handing it to the employee on their last day of work.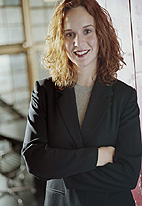 While our regular Training & Certification Program lists all of the permissible ways to send the COBRA Notice - plus includes our recommendation and rationale on the preferred method - a customize version of our course allows your organization to include your EXACT procedures!
With our customized option, HRcertification.com provides your Subject Matter Expert (SME) with a Word version of your desired Training & Certification Program(s). Your SME customizes the content to include your recommended or preferred procedures, processes, forms, etc., then gives it back to us for set up and online delivery.
The customized option is great for TPAs or organizations with multiple administrators seeking training delivered and tracked for their employees. You also receive:
Customized home page for program access
Consistent training across your full administrator base
Cost savings from not having your internal staff do the training
Management interface for tracking employee progress and test scores
"Certified Administrator" designations for each of your staff that completes the course
Listing of each employee's incorrectly answered test questions for counseling/training
Full content and regulatory updates
"Certified TPA" seal to help market your organization
In essence, HRcertification.com hosts your Program, trains your employees, tells you which areas your employees need further training in, AND helps you to win new business! What could be better?

Pricing:
You simply pay an annual fee for leasing our content and delivery system as follows:
$19,500 one-time licensing/hosting fee for up to 250 individual users ($95 per for each add'l)
$9,900 for annual updates, renewals, support and maintenance, and Certificates each year
Up to ten free edits (your changes) to your procedures; $195 per edit thereafter
Thus, our customized option generates great training at significant cost savings - all while allowing you a fully-customized training program!!!

Action Steps:
Contact Charlie Bross (cbross@HRcertification.com or 678-366-3959) if you have questions or want to get started!